IQ Dental Group
Huntington Beach, CA Location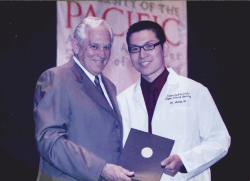 Andrew B. Shi, DDS, MBA
Dr. Andrew Shi grew up near Thousand Oaks California and graduated Cum Laude from UCLA. While an undergraduate at UCLA, he worked for 2 years at the UCLA School of Dentistry as a researcher and is a co-author of a scientific research article that has been published in the American Journal of Periodontology.
Dr. Shi received his Doctor of Dental Surgery degree from the prestigious University of the Pacific Arthur A. Dugoni School of Dentistry in San Francisco, where he graduated with honors in the top 20% of his class and had also been the recipient of a Dean's academic scholarship. Since dental school, Dr. Shi has worked at a number of dental offices as the managing dentist and served on the Peer Review Committee of one of the leading dental companies in California.
Dr. Shi also holds a Health Care Executive Master of Business Administration degree from UC Irvine, where he graduated in the top 12% of his class and received both the Deanfs Scholar Award as well as the Most Innovative Thinker award. Currently, Dr. Shi serves as the Dental Consultant for a Medicare Advantage insurance plan handling case reviews and strategy for its dental programs. Dr. Shi has lived in Irvine since 2008 with his wife and two children. In his free time, he enjoys working out and playing the piano, including composing his own music.
Dr. Shi prides himself on his scientific and pragmatic approach to dentistry. He likes to present reasonable treatment options to his patients tailored to their individual dental needs. His patients have described him as compassionate and even-keeled. He founded IQ Dental Group in Lake Forest in 2012 and has since expanded to a second office location in Huntington Beach.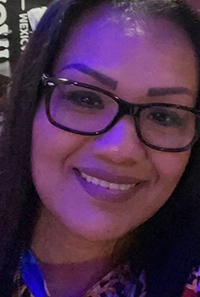 Office Manager
Alejandra Chavez
Alejandra "Ale" is the front office manager for IQ Dental Group Huntington Beach. She is also an experienced dental assistant with all her certifications. She has assisted with fillings, crowns, implants, teeth whitening, Invisalign, and many other procedures such as taking impressions for night guards and retainers. Ale is also an experienced dental benefits insurance coordinator and treatment planner to help make treatments financially more affordable for patients.
Ale is fluent in Spanish as well as English. In her free time, she loves to spend time with her husband and son such as going to the movies. She also loves going out to dance with her husband.